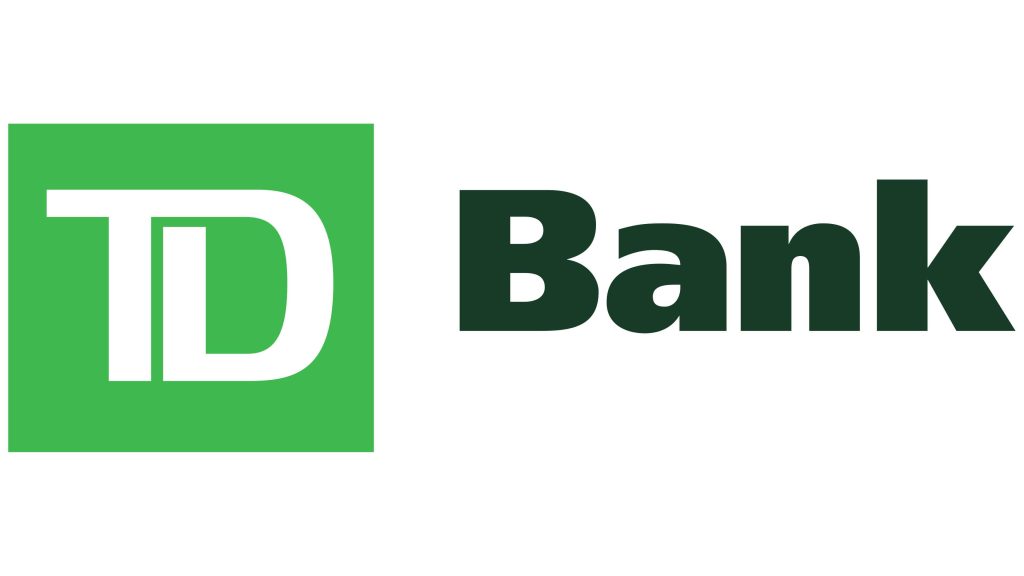 Toronto-Dominion Bank. What a roller coaster the market has been on so far this year. I held off on buying a bunch of discounted stocks in January and early February. Looking back I should have bought more stock. Now the market is on a tear, which is great for the overall value of my portfolio, but it's become tough to find deals. I'm seeing sales on energy and pharmaceutical stocks, but I'm top-heavy in those two sectors. The only other deals I see are in banking, insurance and asset management. In January, I picked up 100 shares of Principle Financial Group, and 19 shares of Ameriprise Financial. Earlier this week, I bought 30 shares of Toronto-Dominion Bank at $42.69 a share, for a total of $1,287.55. This new stock position will increase my annual dividend income by $47.10 dollars.
Banking, Canadian banks in particular have taken a beating the past 6-months. Canada is facing tough financial times. The Canadian dollar is down, there is a potential housing market crisis on the horizon, and a weak energy sector have all joined to hurt Canadian banks. I get it. I came out on the wrong side of the 2008 U.S. housing and banking crisis. There are reasons for concern. However, Canadian banks have a very long history of returning value to shareholders through dividends. I don't see this policy ending anytime soon. In fact, now more than ever I believe Canadian banks will do everything possible to support and increase dividends; not doing so could lead to a massive stock selloff.
Toronto-Dominion Bank Company Overview
The Toronto-Dominion Bank (the Bank) operates as a bank in North America. The Bank conducts its business through segments, such as Canadian Retail, U.S. Retail, Wholesale Banking and Corporate. Canadian Retail provides a range of financial products and services to customers in the Canadian personal and commercial banking businesses, including credit cards, auto finance, wealth and insurance businesses. U.S. Retail consists of the Bank's retail and commercial banking operations operating under the brand TD Bank, America's Most Convenient Bank, and wealth management services in the United States. Wholesale Banking provides a range of capital markets, investment banking, and corporate banking products and services, including underwriting and distribution of new debt and equity issues, providing advice on strategic acquisitions and divestitures, and meeting the daily trading, funding and investment needs of its clients. The Bank is also an online financial services firm.
Toronto-Dominion Bank Dividend History
Annual Dividend Yield of 3.69%
Annual Dividend Rate (IAD) $1.57
Payout Ratio (TTM) of 47.40%
Dividend Coverage Ratio (TTM) of 210.98%
3 Year Dividend Growth Rate of 11.4%
5 Year Dividend Growth Rate of 10.4%
10 Year Dividend Growth Rate of 9.7%
Since the year 2000, Toronto-Dominion Bank has increased its annual dividend payout by double-digits 11 of 15 years. TD Bank even increased its dividend in 2009.
Toronto-Dominion Bank Stock Valuation
S&P Capital IQ ranks Toronto-Dominion 4-stars, with a fair value calculation of $49.90
Morningstar ranks Toronto-Dominion 3-stars, with a fair value of $50.
The F.A.S.T Graph below shows that TD Bank is below the orange and blue lines. For those of you unfamiliar with this tool, when the black line falls below the orange line this indicates a stock is trading below the market average P/E Ratio of 15. If the black line falls below the blue line this indicates a stock is undervalued and is trading below its normal P/E Ratio. Per the graph, TD normally trades at an average P/E of 12.8. Today the stock is trading at a 11.9 P/E Ratio. Based on the graph below TD is slightly undervalued.
Source: Fastgraphs.com
Toronto-Dominion Bank Takeaways
Toronto-Dominion Bank is the second Canadian bank I've invested in this year. I also bought Bank of Nova Scotia stock in January. In addition, I bought shares of Royal Bank of Canada earlier this week. I'll write a post detailing that soon.
I see Canadian banks as one of the few good deals the market is offering now. My exposure to major banks is low, so I plan on continuing to buy more shares if prices drop.
What do you think of my Toronto-Dominion Bank stock buy? Are you buying stocks in this hot market?
Full Disclosure: Long TD