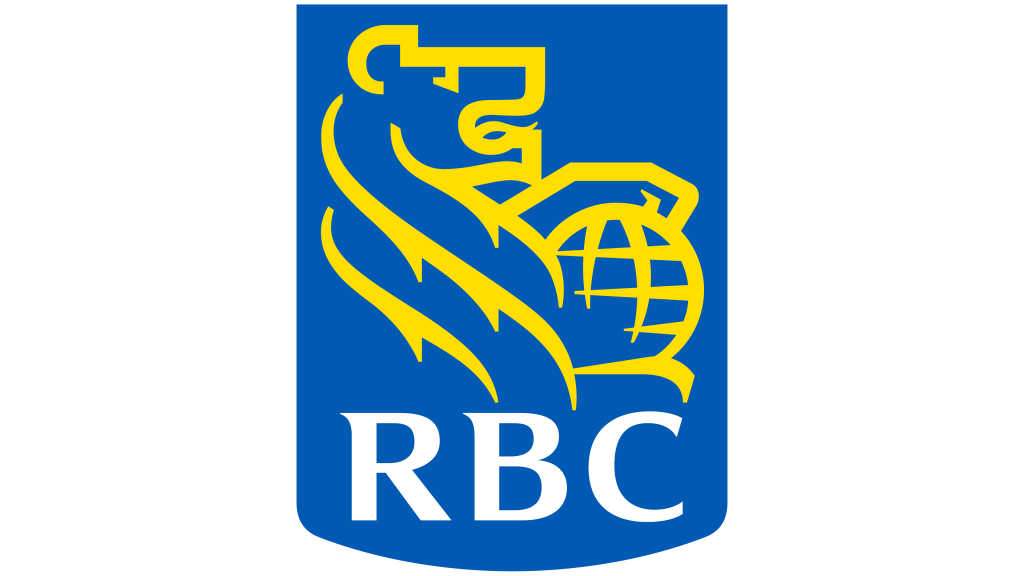 My recent buying trend has been insurance and banking stocks. Oops, I did it again. The trend continues because I bought Royal Bank of Canada stock. This purchase marks the 3rd Canadian bank stock I've added to my portfolio this year. Last week, I bought 25 Royal Bank of Canada shares at $57.65 a share, for a total of $1,448.20. This new holding increases my annual dividend income by $60.75 dollars.
My other Canadian bank transactions this year were 50 shares of the Bank of Nova Scotia, and 30 shares of Toronto-Dominion Bank.
Royal Bank of Canada Company Overview
Royal Bank of Canada (RBC) is a diversified financial services company. The Company provides personal and commercial banking, wealth management services, insurance, investor services and capital markets products and services on a global basis. It operates in five segments: Personal & Commercial Banking, which operates comprises its personal and business banking operations, as well as its auto financing and retail investment businesses; Wealth Management, which comprises Canadian Wealth Management, United States and International Wealth Management and Global Asset Management (GAM); Insurance, which operates under two business lines: Canadian Insurance and International Insurance; Investor & Treasury Services, which is a provider of asset servicing, custody, payments and treasury services, and Capital Markets, which comprises two business lines: Corporate and Investment Banking and Global Markets. It operates in three geographic segments: Canada, United States and Other International.
Royal Bank of Canada Dividend History
Annual Dividend Yield of 4.22%
Annual Dividend Rate (IAD) $2.43
Payout Ratio (TTM) of 46.74%
Dividend Coverage Ratio (TTM) of 213.93%
3 Year Dividend Growth Rate of 10.5%
5 Year Dividend Growth Rate of 9.0%
10 Year Dividend Growth Rate of 10.1%
Royal Bank of Canada Stock Valuation
S&P Capital IQ ranks RY 4-stars, with a fair value calculation of $49.90
Morningstar ranks RY 3-stars, with a fair value of $61.
The F.A.S.T Graph below shows that Royal Bank of Canada is below the orange and blue lines. F.A.S.T Graph instant tutorial When the black line falls below the orange line this indicates a stock is trading below the market average P/E Ratio of 15. If the black line falls below the blue line this indicates a stock is undervalued and is trading below its normal P/E Ratio. Per the graph, RY normally trades at an average P/E of 12.7. Today the stock is trading at a 11.2 P/E Ratio. Based on the graph below RY is slightly undervalued.
Source: Fastgraphs.com
Royal Bank of Canada Takeaways
Maybe it's time for me to move north to Canada. I just can't seem to stop buying Canadian bank stocks this year. I know my buddy Keith, better know as DivHut will be so proud of me. If only I could take the California sunshine with me to Canada. I'd move for sure if I could do that. Recently I've also bought stock of the following Canadian Banks: Bank of Nova Scotia and Toronto-Dominion Bank. Other transactions this year in the financial sector are 100 shares of Principle Financial Group, 19 shares of Ameriprise Financial.
I can hear you all screaming now that I paid too much. Maybe. I see Canadian banks as long-term holds, so my per share price is not critical to me at this point. I'll be adding more shares over the years at lower prices. Ideally I'd wait for a dip, or looking back I would have bought this stock in January 2016. Hindsight is always 20/20 as they say. I thought the market would tank into Q2. Anyway, I'm happy with my purchase. I wanted to buy more stock so my dividend income can increase. There's not much value out there today.
What do you think of my Royal Bank of Canada stock buy? Do you any own banking stocks?
Full Disclosure: Long RY