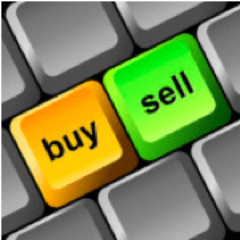 As a DGI investor, stock accumulation is my drug. Selling stocks, not so much. However, there are times when selling is the right thing to do to keep up the overall strength of ones portfolio. Today I took advantage of market upsides and sold out a position I owned in the energy sector. I sold 76.28 shares of BP at $31.37 a share, totaling $2,393. I've written a few blog post about my energy sector overexposure. My primary reason for selling is just that; I own too many oil stocks. I've chosen to sell BP because it's the only oil stock I own that is trading at a higher level than my entrance price. I earned $90 on the sale. Additionally BP has passed its Ex date, so I will collect another $45 in March. I paid $2,293 for 75 shares of BP. I made $135 on this transaction which equals a total return of 5.8%. I'm happy with my return all things considered.
BP Stock Sell – What's Next
If a rolling stone gathers no moss, a stagnant stone gathers no dividends. I will put this money back to work immediately. The market has been on a decent upswing lately. This means some of the deals I was looking at a few weeks ago are still deals, but not fantastic deals. I'm looking at a few companies. T. Rowe Price, Royal Bank of Canada, Discover Financial Services, American Express, Main Street Capital, Travelers Companies, Union Pacific, CSX, Wells Fargo Bank, Target, and Aflac. Although it's trading on the high side one stock I am seriously considering is MAIN. Monthly dividends and a 3-year track record of special dividends are hard to pass up.
Which of the stocks listed above would you buy? If your stock of choice isn't on this list, which stock is it?