Nine months down and three to go. 2015 has flow by. So far this year I have changed jobs, sent my daughter off to college, and my youngest started high school. It's been a busy year! Enough about me, let's talk about one of my favorite topics, dividend income. I am happy this month because I am really starting to see the power of dividends. All it takes is patience, persistence, and continuing to feed new stocks into the portfolio.
The only thing I like more than counting my dividends is reading about all of yours. Truly, your monthly updates inspire me to reach new heights every month. That's right, I'm trying to catch you :-). For the month of September I reached an all-time one month high, capturing $607.32 in dividends. Adding up my dividends received for 2015, I've now earned $2,515.84. I estimate that I will finish up 2015 with dividends totaling around $3,100. This is pretty amazing considering that in 2014 I earned $821.99 in total dividends.
My Dividends
My dividends collected in September were as follows: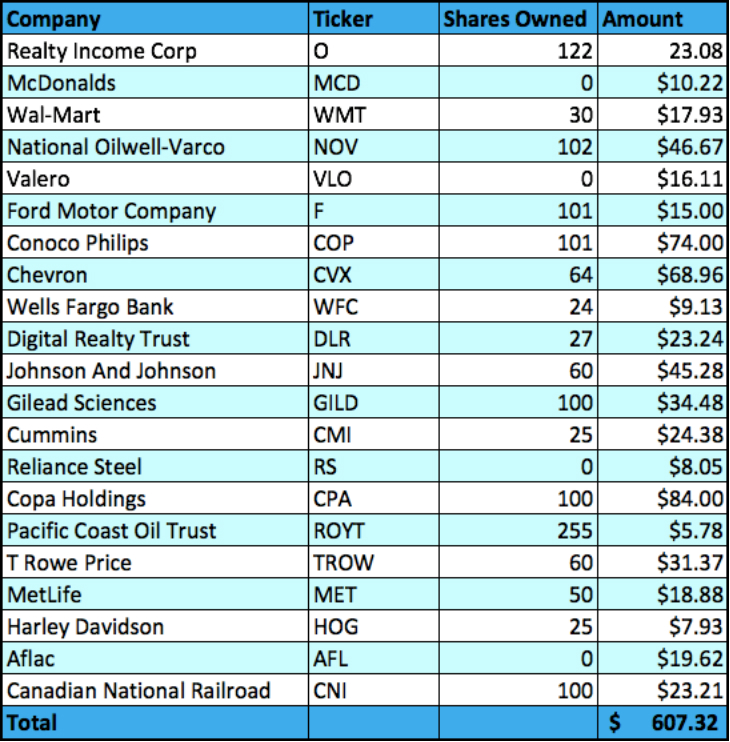 My Dividends – Year-Over-Year
This chart tracks my monthly dividends on a year over year basis. 2014 numbers are in blue and 2015 numbers are in red. My dividends in September went from $73.53 in 2014 to $607.32 in 2015.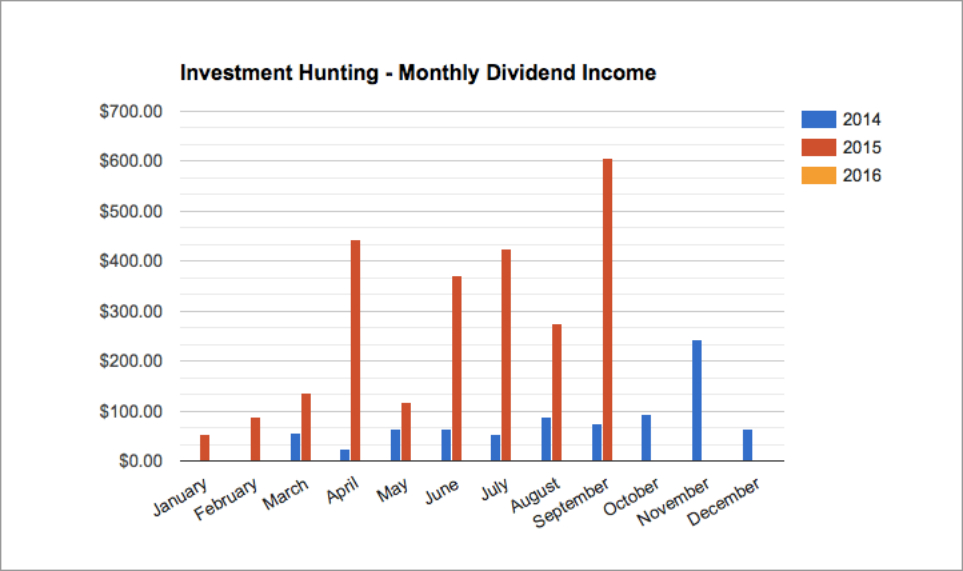 Full Disclosure: Long ROYT, O, NOV, F, COP, CVX, WMT, WFC, DLR, JNJ, GILD, CMI, CPA, TROW, MET, HOG, CMI
Did you hit your monthly dividend income goal in September?