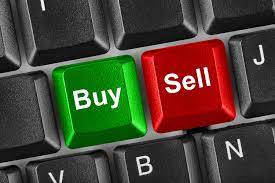 I purchased 100 shares of JetBlue Airways Corporation, (NASDAQ: JBLU) stock at $19.83 per share, totaling $1,989.45. JetBlue does not pay a dividend so this purchase currently adds no money to my annual dividend income. JetBlue is the latest addition to my Investment Hunting portfolio. JBLU is the first stock I have purchased where I have sold a covered call at the same time. I sold a $21 call that expires on June 19th. This option sold for $110.30, which reduced my cost basis from $19.83 per share to $18.79 per share. I have sold options this month. I'll update you all on my options experiment in a later post.
An Overview of JetBlue
JetBlue Airways Corporation, operates the Airbus A321, the Airbus A320 and the EMBRAER 190 aircraft types. The Company's Airbus A320 aircraft have 150 seats. The Company's EMBRAER 190 aircraft have 100 seats arranged in a two-by-two seating configuration. The Company's flight entertainment system include 36 channels of free DIRECTV, 100 channels of free SiriusXM satellite radio and movie channel offerings from JetBlue Features. The Company's point-to-point system is the foundation of its operational structure. The Company's focus cities include New York, Boston, Orlando and Los Angeles. The Company's network serves 87 BlueCities in 25 states, the District of Columbia, the Commonwealth of Puerto Rico, the United States Virgin Islands, and 15 countries in the Caribbean and Latin America. Source: http://www.schwab.com
JetBlue Metrics And Ratios
Valuation
Price to Earnings, 16.38
Price to Sales, 1.05
Price to Cash Flow, 8.38
Annual Growth
1-year Sales Growth of 6.91%
5-year Sales Growth of 12.06%
1-year EPS Growth of 130.32
5-yeas EPS Growth of 40.84%
1-year EPS Growth Forecast of 149.83%
5-year EPS Growth Forecast of 44.60%
Profitability
Gross Profit Margin, 52.79%
Operating Profit Margin, 13.01%
Net Profit Margin, 6.89%
Cash/Share, $2.28
Book Value/Share, $8.16
Financial Strength
Current Ratio, 0.62
Quick Ratio, 0.60
Long-Term Debt, $1.97B
Long-Term Debt to Capital, 41.33
Total Debt to Capital, 46.89
Management Effectiveness
Return on Assets, 5.28%
Return on Equity, 17.20%
Return on Investment, 7.05%
Is JetBlue Stock Fairly Priced
Argus ranks JetBlue a buy with a target price of $22. S&P Capital IQ ranks JetBlue as 5-stars with a fair price of $41.10. I believe JBLU is fairly priced and undervalued at $19.83.
JetBlue Conclusion
Investing in airlines is a gamble. Traditionally airline stocks are volatile. JBLU is a fast growing airline with a loyal customer base. I personally have flown JetBlue several times over the past 12-months and I find this airline to be superior to many airlines. My entry into airline stocks cost me less than $2,000 dollars, which is a small percentage of the capital in my portfolio. I am comfortable taking a chance on JBLU. With this latest purchase, I have invested $9,647.97 or 46% of my 2015 goal of investing $21,000 into my personal retirement accounts.
What is your opinion of JetBlue? Do you think is it wise to invest in the Airline Industry?
Full Disclosure: Long JBLU