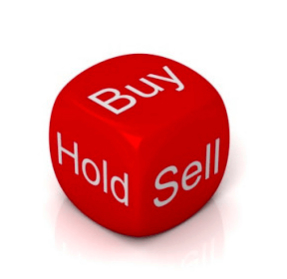 I purchased 100 shares of Cisco Systems Inc, (NASDAQ: CSCO) stock at $28.67 per share, totaling $2,867. At the current stock price this purchase will add $84 dollars to my annual dividend income. Cisco Systems is latest addition to my Investment Hunting portfolio. Coming off of a strong 2014 and an fantastic start to 2015, Cisco has raised its quarterly dividend from $0.19 to $0.21 per share; which is an 11% increase.
An Overview of Cisco Systems
Cisco System, Inc. (Cisco) designs, manufactures, and sells Internet protocol (IP)-based networking products and services related to the communications and information technology (IT) industry. The Company also provides services associated with these products and their use and also provides products and services for transporting data, voice, and video traffic across intranets, extranets, and the Internet. The Company's business operates in three segments: the Americas; Europe, Middle East, and Africa (EMEA), and Asia Pacific, Japan, and China (APJC). The Company groups its products and technologies into the following categories: Switching, Next-Generation Network (NGN) Routing, Service Provider Video, Collaboration, Data Center, Wireless, Security, and Other Products. These products, primarily integrated by Cisco IOS Software, link geographically dispersed local-area networks (LANs), metropolitan-area networks (MANs), and wide-area networks (WANs). Source: http://www.schwab.com Cisco Systems was founded in 1994 and currently employes more than 70,00 people.
Cisco Systems Dividends And Annual Growth Rate
3-Year Compound Annual Growth Rate of 81.7%
Annual Dividend Yield of 2.94%
5-Year Dividend Per Share Average of $0.35
5-Year Dividend Yield Average of 1.55%
Payout Ratio of 44.80%
The chart below shows the past four years of annual dividends for the Cisco Systems. Cisco has increased dividends 4-years in a row.
Is Cisco Systems Stock Fairly Priced
Cisco Systems is currently trading at a P/E ratio of 16.57. S&P Capital IQ ranks Cisco as 4-stars with a fair price of $35.10. Argus lists Cisco as a buy with a target price of $36.00. I think Cisco is fairly priced but not over or under valued.
Cisco Systems Earnings Per Share and Sales Growth
1-year EPS Growth of 17.02%
5-years EPS Growth of 7.26%
1-year EPS Growth Forecast of 5.61%
5-year EPS Growth Forecast of 10.00%
1-year Sales Growth of 3.12%
5-year Sales Growth of 5.47%
Other Key Metrics
Dividend Payout Ratio — 44.80%
Gross Profit Margin — 60.30%
Operating Profit Margin — 21.72%
Net Profit Margin — 18.30%
Cash Flow Per Share — $2.19
What is your opinion of Cisco Systems? Which stocks are you buying these days?
Full Disclosure: Long CSCO