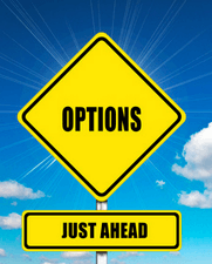 I just completed my second month of options trading. I'm hooked. Selling covered calls and cash secured puts is a great way to increase ROI and on occasion buy stocks on the dip. In April, I executed 20 trades totaling $1,348.50. For the month of May I sold 15 contracts for a profit of $1,366.38. In the two months I have been selling options I have made $2,714.88; which is a 1.7% increase in my Investment Hunting portfolio value. This post comes a week early because I am not selling anymore options this month.
May Options Trading
Of the 15 trades I made in May twelve were cash secured puts and three were covered calls. The chart below shows every contract I sold.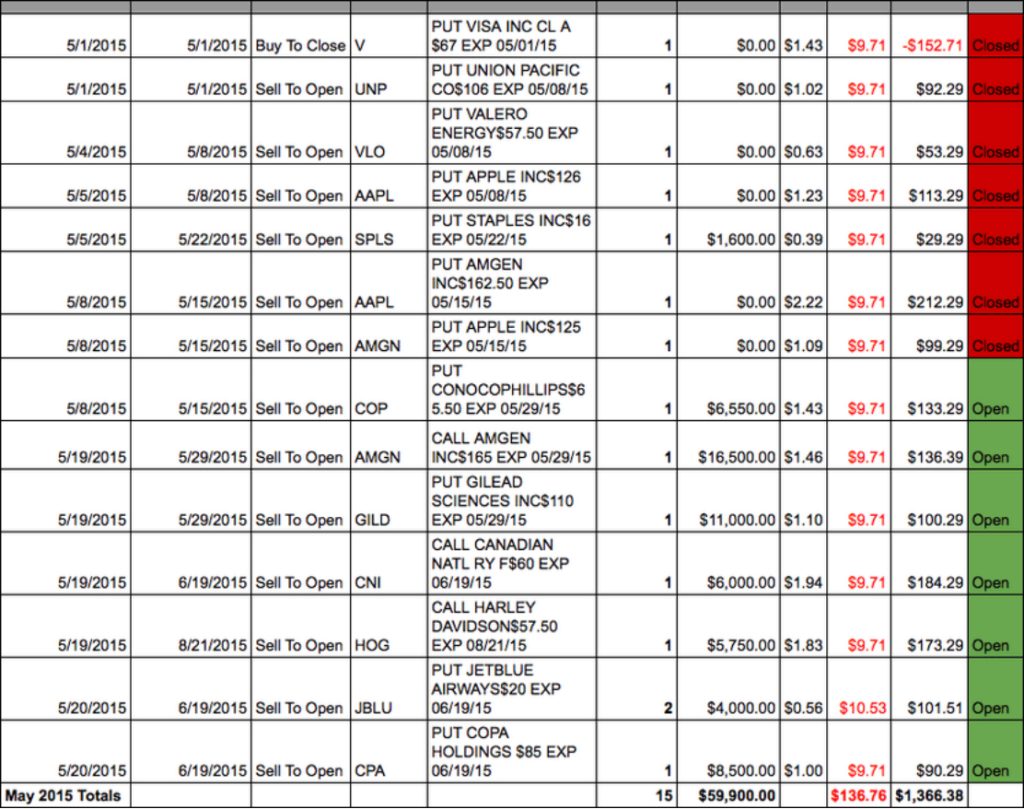 Covered Calls
I sold three covered call contracts for $494.67. HOG with an expiration of 8/21/2015 for $173.29. CNI with an expiration of 6/19/2015 for $184.99. AMGN with an expiration of 5/29/2015 for $136.39.
Cash Secured Puts
I sold twelve cash secured put contracts for $871.71. Two of the put contracts I sold executed, which means I was obligated to but the stocks at my contract price. I bought 100 shares of AMGN for $16,500, and 100 shares of CNI for $6500. I did not anticipate either of these stock prices to drop before expiration. However, as I have mentioned previously, I only sell put contracts on those stocks I am happy to have in my portfolio.
I immediately sold covered calls for both CNI and AMGN, which helps to reduce my cost basis. I will continue to do this every week or month until the stocks sell or my cost basis drops to a level I see as acceptable.
Options Trading – Next Steps and Takeaways
For the month of June I plan on possibly consolidating my portfolio; selling some stocks to make room for the adding more shares to the existing position I already own. The plan is to get to 100 shares of most stocks in my portfolio so I can sell more covered calls. Additionally I will continue selling cash secured puts on a handful of stocks I want to own; GILD, AAPL, etc. By following this strategy, I can make money selling contracts and if one of my contracts falls below its strike price, I will own more than 100 shares of a stock I want. This will allow me to sell covered calls and make money on both sides of the transaction.
I am also considering opening an account with Interactive Brokers with $10,000 of fresh capital and start making a few short time frame trades a month. I may also close my Sharebuilder account and move the $17,000 from that account over to Interactive Brokers.
What are your thoughts on options trading? Do you trade options?