Time goes by so fast. It seems like just yesterday I was celebrating New Years and now 2015 is halfway over. It has been an exciting year for me and my portfolio. Both of us started new jobs. I started my new job in March and my portfolio also started its new job of converting 401k mutual fund dollars to individual dividend paying stocks. My goal this year is to hit $1,500 in dividends. This was an aggressive goal prior to my decision to walk away from my employer. Since then, this has become the easiest of my 2015 goals. I am now estimating ending up the year somewhere around $2,250 in dividends collected. This past month my monthly dividends collected was $371.45.
Adding up my monthly dividends received, I have currently earned $1,208.65 or 80.5% of the way towards my goal. Hitting my goal is just around the corner. I will likely reach $1,500 in dividends by the end of August.
June 2015 Monthly Dividends
My June monthly dividends collected are as follows: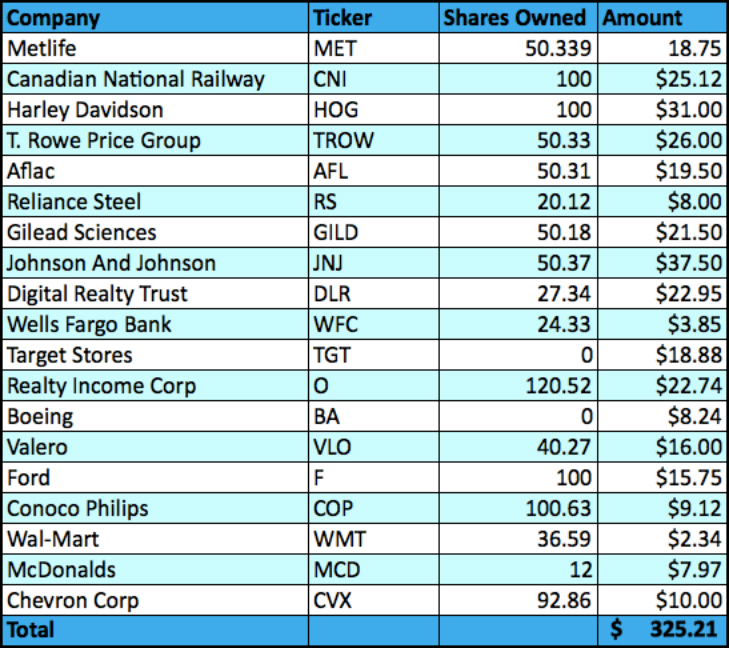 Monthly Dividends Collected – Year-Over-Year
This chart tracks my monthly dividends on a year over year basis. 2014 numbers are in blue and 2015 numbers are in red. My June dividend income went from $64.95 in 2014 to $371.45 in 2015. This is more than a 4-times increase in monthly dividends collected year over year. I am impressed with my gain and excited to see what I can do next June.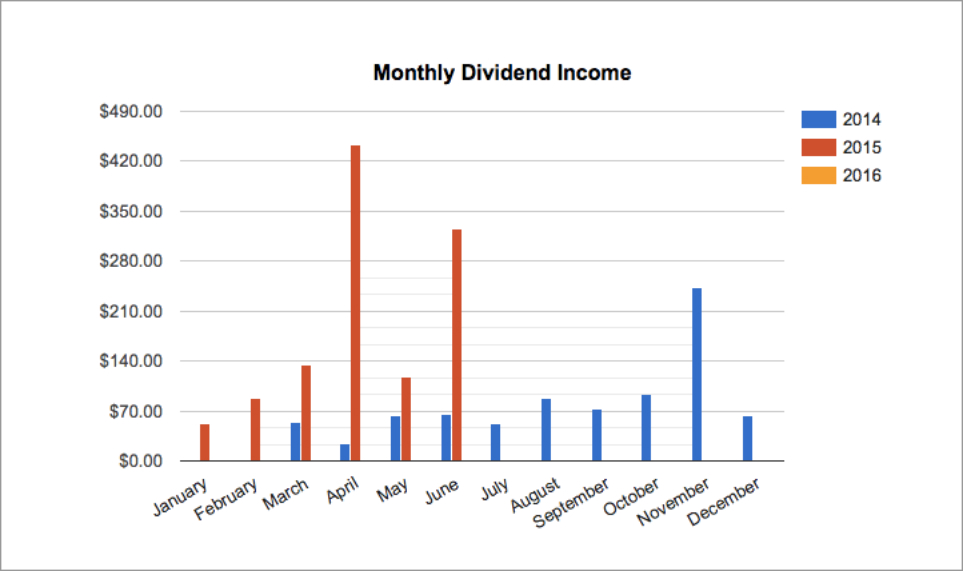 Full Disclosure: Long O, WMT, MCD, MET, CNI, HOG, TROW, GILD, JNJ, DLR, WFC, VLO F, COP, CVX, NOV
Did you hit your monthly dividend income targets in June? Do you invest for dividends or do you have a different strategy?