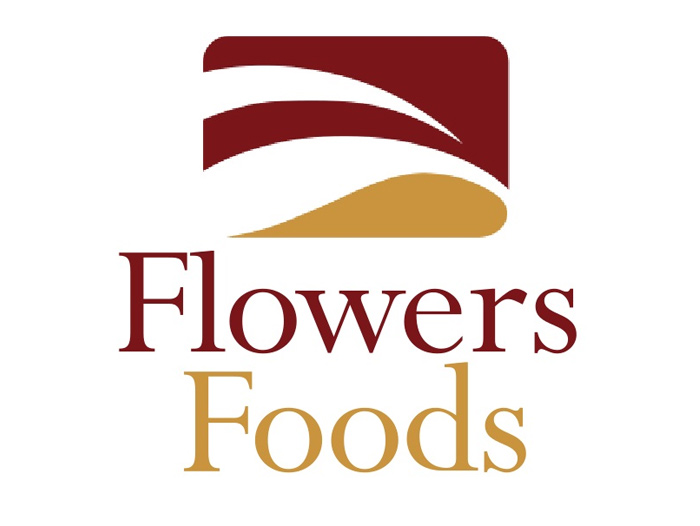 After 2 months of selling stocks, my buying drought has finally ended. Earlier this week I purchased 200 shares of Flowers Foods, Inc. (NYSE: FLO). I'd never considered Flowers Foods as a potential stock for my portfolio, in fact I'd never heard of the company until earlier this year. FLO has been a popular stock among the Dividend Growth Investor blogging community the past 3-months. This is how I learned about the company.
Captain Dividend introduced me to Flowers Foods in June when he wrote an article about his FLO purchase. Since then, I've watched the stock and I started researching it as a possible buy.
Last month, I sold a put at $17.50 that expires in a few days on 8/19. You cannot win them all, and in this case my option is underwater. I made $58.29 on the transaction, but the stock has dropped several dollars since my contract sale on 6/27. I have one day to decide if I want to close and sell another option or let the contract expire and add another 100 shares to my portfolio at a a price higher than market. I want to own around 300 shares of FLO. Because of this, I may take these shares and sell calls to reduce my cost basis. Honestly, I haven't decided what I'm going to do yet.
The 200 shares I bought on 8/16 cost me $15.47 per share for a total of $3,100. This purchase adds $128 to my annual dividends.
Flowers Foods FLO Overview
Flowers Foods, Inc. is a producer and marketer of bakery products. The Company operates in two segments: direct-store-delivery segment (DSD Segment) and warehouse delivery segment (Warehouse Segment). The DSD segment's production plant locations include Birmingham, Alabama; Opelika, Alabama; Tuscaloosa, Alabama; Goldsboro, North Carolina; Jamestown, North Carolina, and Oxford, Pennsylvania. The Warehouse Segment's production plant locations include Montgomery, Alabama; Texarkana, Arkansas; London, Kentucky; Tucker, Georgia; Cedar Rapids, Iowa (mix plant); Cleveland, Tennessee, and Crossville, Tennessee. The Company's DSD Segment operates approximately 40 bakeries that market a range of bakery foods, including breads, buns, rolls, tortillas and snack cakes. The Warehouse Segment produces frozen bread and rolls, and snack cakes. The Warehouse Segment's Company-owned brands include Mrs. Freshley's, European Bakers and Broad Street Bakery. Source: www.schwab.com.
Flowers Foods FLO Primary Brands
You may not have heard of this company but odds are you've seen many of its products in your local grocery store. Who hasn't seen Wonder or Home Pride bread before? FLO has 14 primary brands.
Source – Flower Foods – Investor Fact Sheet
Flowers Foods Use of Cash
The Flower Foods website has a detailed investor section. It contains a handy investor fact sheet that is a great one page overview of the company. Before investing, understanding how a company uses it's cash is important. They've provided the image below that shows where their money is going. Most of the money has gone towards M&A. The second highest category and my favorite is dividends. Also Capital Expenditures is a large portion of spend. This makes sense because FLO own and operates a bunch of baking facilities. FLO acquisitions have added more than $2B in revenue over the past ten years. I see this as a great metric, as long as FLO can consolidate operations along the way.
Source – Flower Foods – Investor Fact Sheet
Flowers Foods Market Growth and Potential Expansion
FLO currently covers 85% of the U.S. population. As shown, U.S. coastline states and the south is where Flowers operates today. Future growth for FLO is in the mountain states and the mid-west.
Source – Flower Foods – Investor Fact Sheet
FLO Baking And Warehousing Facilities
Covering 85% of the U.S. population requires an extensive infrastructure. FLO Operates 49 facilities (bakeries and warehouses) in the U.S., with the highest concentration in the southeast. Future expansion will require either an acquisition of a competitor with facilities further north or building, buying, leasing bakeries and warehouses.
Source – Flower Foods – Investor Fact Sheet
Flowers Foods Dividends
Annual Dividend Yield of 4.19%
Annual Dividend Rate (IAD) $0.64
Payout Ratio (TTM) of 70.3%
Dividend Coverage Ratio (TTM) of 202.66%
3 Year Dividend Growth Rate of 10.6%
5 Year Dividend Growth Rate of 10.5%
10 Year Dividend Growth Rate of 17.5%
The chart below shows the past eight years of Flowers Foods annual dividend increases. The chart illustrates the company's dedication to increasing its dividend and paying shareholders back. FLO has been paying dividends for 14 straight years. Not shown in the chart is a recent dividend increase of 10.3%.
Source – Schwab.com
Flower Foods Valuation
The F.A.S.T Graph below shows that FLO is trading below its normal P/E Ratio of 20.9. The stock is well below the blue line which indicates that FLO stock is currently undervalued.
Source – Fast Graphs
Conclusion
Flowers Foods is a welcomed stock in my portfolio. I've been heavily buying energy and financial stocks the past few years. I don't own any stocks in FLOs space. This company has just under 20% U.S. market share in the breads, buns, and rolls space. Given the fact that the company is currently operating in 36 states, there is still room for growth. However FLO already covers 85% of U.S. lives, so U.S. expansion will be limited. I see the future of this company's growth through acquisition. Over the past 10 years, FLO has demonstrated its willingness to grow through acquisition. I see this trend continuing and operations streamlining. If Flowers Foods can acquire companies while consolidating operating costs, the future of the company is bright. At over 70%, Flowers Foods payout ratio is higher than I typically look for in an investment. The current payout ratio is a little concerning. I'll be watching this closely as time goes on. Expansion costs money. This money could come in the form of reduced dividend increases. Time will tell. For now I'm really happy with this purchase.
What do you think of my Flowers Foods, stock buy? Are you an FLO shareholder? Are you buying or selling any stock right now?
Full Disclosure: Long FLO