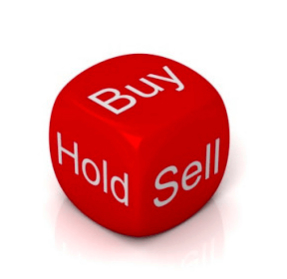 Today I purchased 50 shares of Aflac Incorporated (NYSE: AFL) stock at $63.25 per share, totaling $3,162.50. This purchase will add $78 dollars to my annual dividend income. I am excited to add Aflac to my Investment Hunting portfolio. This is the second purchase I have made with my 401k and Roth 401k rollover funds; the first being Philip Morris. I made an additional 6 purchases today totaling roughly 25% of my rollover amount. My remaining funds will be added back to the market over the next 6 to 9 months. Please look for additional post on each purchase over the weekend.
An Overview of Aflac
Aflac Incorporated is a holding company, with a principal business of supplemental health and life insurance, which is marketed and administered through its subsidiary, American Family Life Assurance Company of Columbus. AFL operates in the United States and Japan.
Aflac Dividend Growth Rate And Yield
3-Year Dividend Growth Rate of 6.8%
5-Year Dividend Growth Rate of 6.9%
10-Year Dividend Growth Rate of 14.7%
Annual Dividend Yield of 2.47%
5-Year Dividend Per Share Average of $1.33
5-Year Dividend Yield Average of 2.39%
Aflac total revenues have increased 44% from $16.6 billion in 2008 to $23.9 billion in 2013. Net earnings rose 146% from $1.3 billion to about $3.2 billion. AFL has increased its annual dividend for 29 consecutive years.
Is Aflac Stock Fairly Priced
AFL is currently trading at a P/E ratio of 9.71, well below the S&P current average of 18.68. A quick look at F.A.S.T graphs shows that AFL is slightly under its normal market P/E ratio of 10.9.
Morningstar ranks AFL a 3-star stock with a price target of $69. S&P Capital IQ ranks AFL as 3-stars with a price target of $77.80.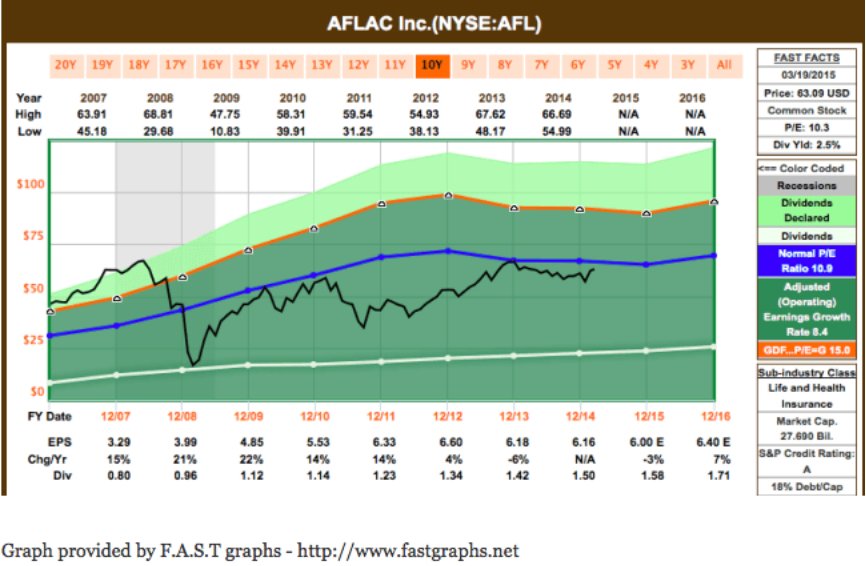 Earnings Per Share
1-year EPS Growth of -3.77%
5-year EPS Growth of 15.29%
Other Key Metrics
Dividend Payout Ratio — 23.04%
Operating Profit Margin — 21.13%
Net Profit Margin — 12.97%
Cash Per Share — $10.53
Aflac Risks
All investing comes with risk. The biggest risk to AFL if the fact that Japan represents 75% of total revenue. A strong U.S. dollar will hurt AFL in the short-run. As a long-term DGI investor I am not concerned with temporary currency fluctuations.
Aflac Conclusion
Aflac is a well run company. I like the fact that AFL has a low dividend payout ratio. AFL has increased dividends for 29 years. Aflac's dividend payout history proves the company understands the importance of shareholder value. I think AFL is a great stock to buy and hold. What is you opinion of the markets current evaluation of Aflac? Do you think AFL has positioned itself to see healthy EPS growth?
Full Disclosure: Long AFL