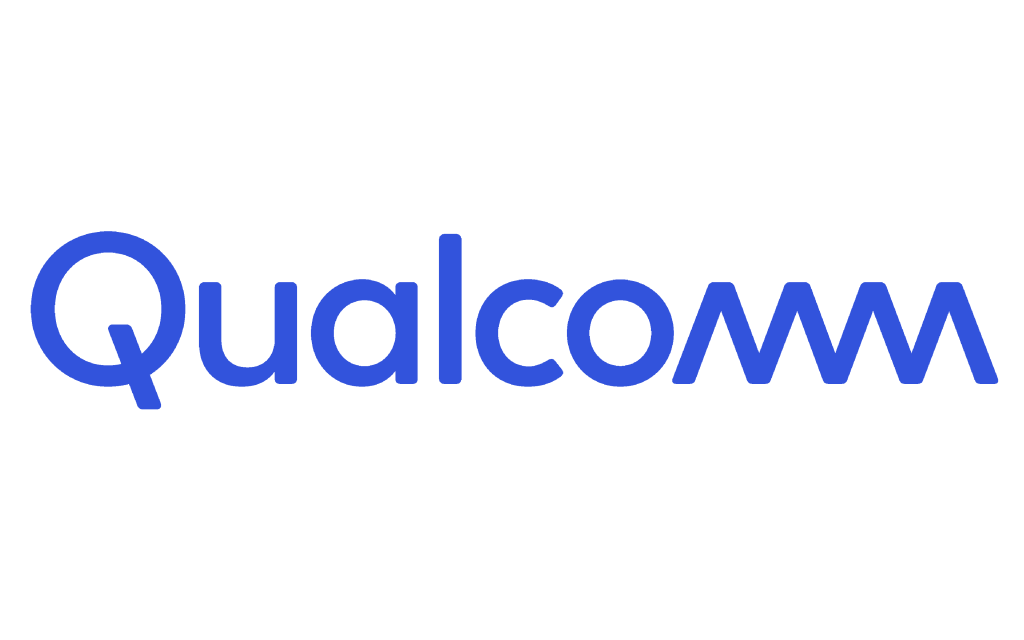 Yesterday I initiated a stock position with Qualcomm – Back in early 2016, I bought 50 shares of QCOM at $49.39 per share, totaling $2,469.50. I ended up selling this stock last August in a stock selloff. This transaction earned me $746.19 in profit. I sold because the market was too hot. Well guess what, the market is still humming along.
I'm still skeptical that the a large correction is in our near future, but I'm wiling to buy stocks when they go on sale. On Monday, Apple slapped QCOM with a $1 billion dollar lawsuit. Apple alleges that QCOM used its position in the baseband chip market to block AAPL's ability to select an alternative chip supplier. This suit led to a sell-off and a stock price dip. QCOM fell from $64.19 to $53.77, which is $10.42 a share.
I snatched up 100 shares of QCOM at $54.98, for a total cash outlay of $5,498.93. I sold a buy / write, so an option is tied to this buy. I sold a covered call that expires this Friday, with a strike price of $57.00. This is my attempt to lower my cost basis even further. The contract paid a premium of $0.91. This money reduced my cost basis to $54.08. The plan is for the contract will expire worthless on Friday. If QCOM stock rises above $57, that's fine with me. I'll hold the stock 4 days and make $293 dollars. In a perfect world, this contract to expire worthless so I can collect dividends.
I bought QCOM shares because of the price reduction, but I also did it to potentially cut my overall cost basis. I sold a cash secured put against QCOM on December 19th. The contract strike price is $64 per share. The contract premium paid to me was $115. This option expires next Friday, the 27th. Hopefully QCOM goes back up, after this Friday of course ;-). It's likely, I'll be buying another 100 shares at $64 per share. If I do this, my overall cost basis will be $58.47. I'm OK with this average price.
QCOM Overview
QUALCOMM Incorporated is engaged in the development and commercialization of a digital communication technology called code division multiple access (CDMA). The Company is engaged in the development and commercialization of the orthogonal frequency division multiple access (OFDMA) family of technologies, including long-term evolution (LTE), which is an Orthogonal Frequency Division Multiplexing (OFDM)-based standard that uses OFDMA and single-carrier Frequency Division Multiple Access (FDMA), for cellular wireless communication applications. The Company's segments include QCT (Qualcomm CDMA Technologies), QTL (Qualcomm Technology Licensing) and QSI (Qualcomm Strategic Initiatives). The Company also develops and commercializes a range of other technologies used in handsets and tablets that contribute to end user demand. The Company's products principally consist of integrated circuits (chips or chipsets) and system software used in mobile devices and in wireless networks. Source: www.schwab.com.
Qualcomm Dividends
Annual Dividend Yield of 3.86%
Annual Dividend Rate (IAD) $2.12
Payout Ratio (TTM) of 53.59%
Dividend Coverage Ratio (TTM) of 187.29%
3 Year Dividend Growth Rate of 19%
5 Year Dividend Growth Rate of 20.1%
10 Year Dividend Growth Rate of 17%
Qualcomm Valuation
S&P Capital IQ ranks QCOM as 4 of 5 stars, a buy with a fair value calculation of $76.50 and a 12-month target price of $80.
Morningstar ranks QCOM as a buy, 4 of 5 stars, with a fair value of $72.
Argus ranks QCOM as buy, with a $82 price target.
The F.A.S.T Graph below shows that QCOM fell below the blue line on Monday. For those of you unfamiliar with this tool, when the black line falls below the blue line this indicates a stock is undervalued. As seen, QCOM has been below the blue line since 2012, however the stock recently gained strength and raised to match the blue line, until yesterday. The most recent stock drop pushed the black line down, which is buy territory for me.
Source: Fastgraphs.com
Are you buying any stocks or holding your cash? Do you think a correction is on the horizon?