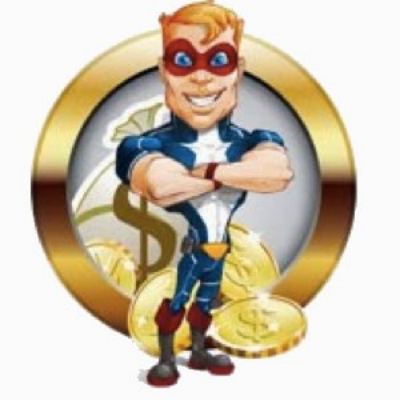 It's a bird, it's a plane, nope it's Captain Dividend. He unselfishly buys undervalued stocks and gives them a home to deposit their dividends to. Surely you've come across the most famous dividend investing superhero in the galaxy. Captain Dividend blogs about his journey to financial freedom; buys, sells, wins, and losses.
I've followed Captain Dividend for a while, even before I started investing in dividend stocks. Once I launched my blog, I started interacting with the site. Captain Dividend is consistently one of my largest traffic generators. The Captain sends me a lot of traffic. Hopefully I do the same for him.
My Interview with Captain Dividend
Where do you live?
St.Louis, Missouri
What are your hobbies?
Weight lifting, Mountain biking, I also love video games, I guess those are a hobby. I mostly play Overwatch, League Of Legends, and Diablo 3 at the moment.
Which countries or major cities have you lived in or traveled to?
I am a homebody, I don't travel much at all honestly.
Which sports or teams are your favorites?
My favorite sport is MMA by far and I have a bunch of fighters I like but as far as team sports I like my hometown teams the St.Louis Cardinals, and Blues.
What's the best vacation you've ever taken?
Skiing with friends in Colorado was a blast and would love to do it again some time.
When you were a child, what profession did you want to be?
I don't ever remember wanting to work at all when I was young. Things haven't changed much I have to admit.
What is your career today?
I work as a machine operator at a local metal fabrication business.
What is your primary motivation to reach financial independence and retire early?
Like Mel Gibson said in Braveheart. FREEDOM !!
At what age are you planning on retiring?
I don't have anything set in stone, that's just not me. As soon as I feel comfortable that I can, I will.
What's the first thing you'll do when you retire?
Most people will probably put something profound for this answer but I honestly don't know. One thing I do know is I won't be going to a 40hr/week job that I don't enjoy. That in itself is pretty awesome in my book.
If money were no object, but you had to have a job what would you do for a living?
I'd love to be an astronaut and visit the final frontier! To look out at our tiny fragile world while zipping around it at 17,000 mph, would be amazing. I really can't think of anything cooler than that.
If you could go back in time, what investment advice would you give to your past self?
Stay away from penny stocks! What a disaster I had playing around with penny stocks. One stock in particular I invested in I actually got lucky and made about $30,000 on initially and thought it was going 'to the moon'. I kept buying more shares foolishly unaware of the 'pump and dump' trap I fell in to and never escaped from, I ultimately lost my money but learned a valuable lesson. I wish I would have just avoided trying to flip stocks and just invest in the dividend payers that I do these days. I'd probably be retired by now.
If you could only use one metric to evaluate a stock, which one would you choose?
Boy that's a tough one, and I would never recommend one metric alone but I would probably go with historical p/e ratio if I were forced. It's a fairly straight forward way of determining a stocks value.
How do you stay the course when markets are down?
Think long-term and keep buying. I would buy on any correction given I have the capital available. Sometimes I miss a correction as I did during "Brexit" which was only two or three days but I would continue my regular purchases.
What's your favorite aspect of blogging?
I like the interaction between the other bloggers who comment. It also makes me think a little more about what I am purchasing and why if I have to create a post about it.
Why should people read your blog?
My blog is simply and straight forward. I don't post long in-depth articles about investing I simply document my journey in dividend investing by posting about my purchases and monthly updates. Hopefully someone will find them inspirational enough to give dividend investing a try or at least take a harder look at their own finances.
What's your best source of traffic to your blog?
Google